News from the global Schools of Neuroimmunology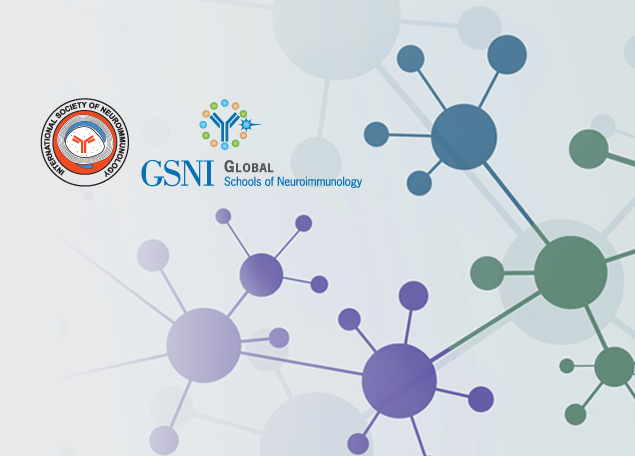 We are pleased to provide an update on the Global Schools of Neuroimmunology (GSNI), an exciting initiative of the International Society of neuroimmunology (ISNI) that was started in 2015. While the European School of Neuroimmunology (ESNI) has been running annually since 2000, schools of neuroimmunology were not readily available in other parts of the globe.
To address this deficit, and to continue to grow the rapidly evolving and transformative neuroimmunology principles that affect all neurological conditions, ISNI set out to create schools elsewhere. Thus, the inaugural Americas School of Neuroimmunology (ASNI) was held in Calgary, Canada on October 1-2, 2015, which was co-hosted by Professors V. Wee Yong (Canada) and Phil Popovich (USA). The School was attended by 150 delegates from the North, Central and South America. Several travel awards were made available particularly to those from Central and South Americas. ISNI also collaborated with the Japanese Society of Neuroimmunology to host the inaugural Asia-Pacific School of Neuroimmunology (APSNI) in Tokyo, Japan, on August 30, 2015.
Our principal Japanese host, Professor Jun-ichi Kira, and Japanese colleagues, delivered a top scientific school attended by 80 delegates mostly from the Asia-Pacific region. The collaboration between ISNI and the Japanese Society of Neuroimmunology enabled several travel awards to be provided to several trainees from the Asia-Pacific region. Importantly, all three schools congregated on the first day of the 13th International Congress of Neuroimmunology in Jerusalem, Israel (September 26-29, 2016).
The inaugural GSNI was attended by close to 400 participants and the daylong event had lecturers from ESNI, ASNI and APSNI. Moving forth, we are pleased to announce that ESNI will host its next school in Venice (San Servolo), Italy from June 26-29, 2017, led by Drs. Gianvito Matino and Hugh Willison. ASNI will host its second school at the University of Virginia, Charlottesville, USA from October 3-6, 2017 co-hosted by Drs. Jonathan Kipnis and V. Wee Yong. Negotiations are ongoing with the Chinese Society of Neurology to host the next APSNI in China towards the end of 2017.
We are excited that we are making forays into Africa: through leadership by ISNI's secretary/treasurer Dr. Roberto Furlan, ISNI will lead a symposium on June 12 2017 in Entebbe, Uganda, during the Society of Neuroscience Africa meeting. Thus, we are pleased to announce that schools of neuroimmunology through ISNI are ongoing throughout the world and we will congregate as one School (2nd GSNI) in Brisbane at the end of August 2018. We thank all the lecturers for providing their time and all the trainees and other attendees for supporting the schools. From the GSNI co-directors V. Wee Yong (Canada) and Gianvito Martino (Italy) March 16 2017
You may be interested
Senza categoria
108 views
Tuesday October 25
stine
-
7 September 2022
DATE & TIME: Tuesday October 25 - 3:00pm - 4:00pm CESTARTICLE: Brain motor and fear circuits regulate leukocytes during acute stressPub med:…
Senza categoria
122 views
Tuesday September 27
stine
-
22 July 2022
DATE & TIME: Tuesday September 27 - 3:00pm - 4:00pm CEST ARTICLE: Bone marrow hematopoiesis drives multiple sclerosis progression Pub med: https://pubmed.ncbi.nlm.nih.gov/35709748/…
Senza categoria
157 views
Tuesday August 30
stine
-
23 May 2022
DATE & TIME: Tuesday August 30 - 3:00pm - 4:00pm CEST ARTICLE: Identification of four novel T cell autoantigens and personal autoreactive…