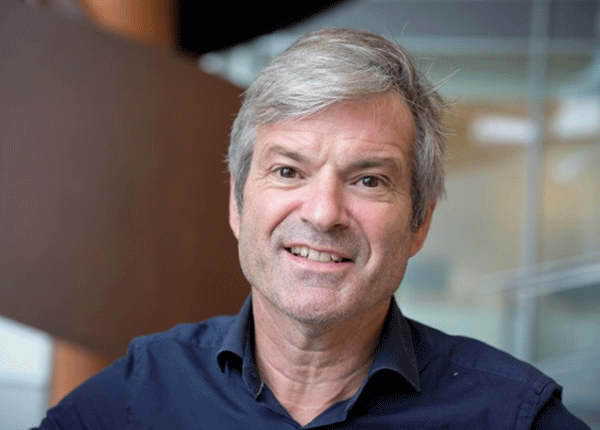 Professor in neurology, neuroimmunology of the central nervous system
WORK ADDRESS
Dept of Neurology
Erasmus MC, PB 2040
Room NF-333
3000 CA Rotterdam
Tel 31.10.703.3780
Fax 31.10.703.5927
Current research
In 1994 Rogier Hintzen received a PhD (cum laude) in Amsterdam for his studies on the function of CD27, the identification of its ligand CD70 and the discovery of soluble CD27 as a marker for T cell activation in human bodyfluids. During his years of training he performed research projects in New York (Albert Einstein College of Medicine) and Vancouver (University of British Columbia). In 1999 he started as a staff neurologist in Rotterdam, with a research interest in neuro-inflammation.
In 2002 he initiated the Rotterdam MS Centre ErasMS. This centre includes a multidisciplinary research group on neuroinflammation. The centre aims to catalyse translational research on inflammatory diseases of the central nervous system. ErasMS also serves as one of the two national academic MS expertise centres. It includes next to the academic MS Centre, the Dutch National expertise centre for NMO and the National Pediatric MS Centre.
ErasMS has three areas of activity: 1. a multidisciplinary collaborative research consortium including the departments of Neurology, Genetic Epidemiology, Immunology, Virology, together with the proteomics and genomics facilities, 2. the MS outpatient clinic for patient care and 3. training of PhD students, postdocs, clinical residents, medical students, under the umbrella of Molecular Medicine and NIHES (clinical epidemiology). The MS and NMO-related research program has 4 arms in both children and adults: 1. Prediction after a first attack, 2. Genes involved in cause and course, 3. Environmental factors that influence cause and course, 4. Cellular immunology and biomarker research, incl. single cell transcriptome analysis of MS tissue T cells. 
KEY PUBLICATIONS
Rijvers L, Melief MJ, van der Vuurst de Vries RM, Stéphant M, van Langelaar J, Wierenga-Wolf AF, Hogervorst JM, Geurts-Moespot AJ, Sweep FCGJ, Hintzen RQ, van Luijn MM.The macrophage migration inhibitory factor pathway in human B cells is tightly controlled and dysregulated in multiple sclerosis. Eur J Immunol. 2018 Nov;48(11):1861-1871.
van Langelaar J, van der Vuurst de Vries RM, Janssen M, Wierenga-Wolf AF, Spilt IM, Siepman TA, Dankers W, Verjans GMGM, de Vries HE, Lubberts E, Hintzen RQ, van Luijn MM. T helper 17.1 cells associate with multiple sclerosis disease activity: perspectives for early intervention. Brain. 2018 May 1;141(5):1334-1349
Kreft KL, Van Nierop GP, Scherbeijn SMJ, Janssen M, Verjans GMGM, Hintzen RQ. Elevated EBNA-1 IgG in MS is associated with genetic MS risk variants. Neurol Neuroimmunol Neuroinflamm. 2017 Oct 12;4(6).
van Nierop GP, van Luijn MM, Michels SS, Melief MJ, Janssen M, Langerak AW, Ouwendijk WJD, Hintzen RQ, Verjans GMGM. Phenotypic and functional characterization of T cells in white matter lesions of multiple sclerosis patients. Acta Neuropathol. 2017 Sep;134(3):383-401
van der Vuurst de Vries RM, Mescheriakova JY, Runia TF, Jafari N, Siepman TA, Hintzen RQ.Soluble CD27 Levels in Cerebrospinal Fluid as a Prognostic Biomarker in Clinically Isolated Syndrome. JAMA Neurol. 2017 Mar 1;74(3):286-292
van den Berg R, Hoogenraad CC, Hintzen RQ. Axonal transport deficits in multiple sclerosis: spiraling into the abyss. Acta Neuropathol. 2017 Jul;134(1):1-14.
van Nierop GP, Janssen M, Mitterreiter JG, van de Vijver DA, de Swart RL, Haagmans BL, Verjans GM,Hintzen RQ. Intrathecal CD4(+) and CD8(+) T-cell responses to endogenously synthesized candidate disease-associated human autoantigens in multiple sclerosis patients. Eur J Immunol. 2016 Feb;46(2):347-53.
van Luijn MM, Kreft KL, Jongsma ML, Mes SW, Wierenga-Wolf AF, van Meurs M, Melief MJ, der Kant Rv, Janssen L, Janssen H, Tan R, Priatel JJ, Neefjes J, Laman JD,Hintzen RQ. Multiple sclerosis-associated CLEC16A controls HLA class II expression via late endosome biogenesis. Brain. 2015 Jun;138(Pt 6):1531-47.
Ketelslegers IA, Van Pelt DE, Bryde S, Neuteboom RF, Catsman-Berrevoets CE, Hamann D, Hintzen RQ. Anti-MOG antibodies plead against MS diagnosis in an Acquired Demyelinating Syndromes cohort.Mult Scler. 2015 Feb 6.
You may be interested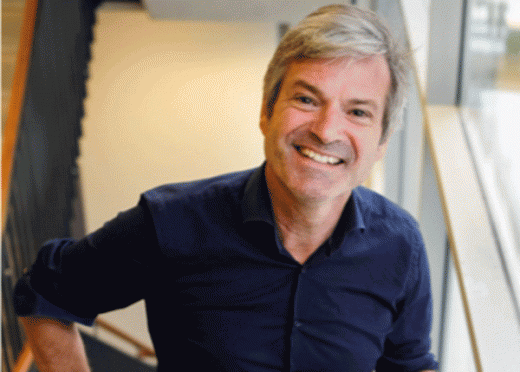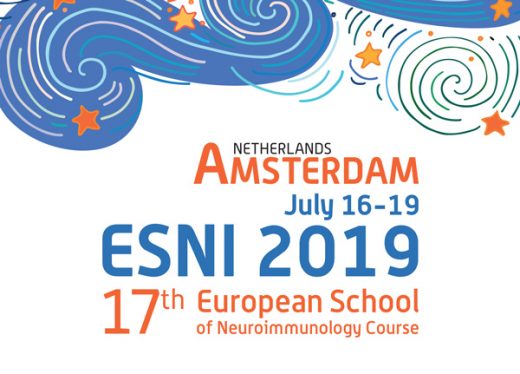 News
365 views
REGISTER NOW!
stine
-
8 Marzo 2019
Registrations and Abstract submissions are open. Early registration deadline March 29! REGISTER HERE
News
138 views
STAY TUNED
stine
-
7 Marzo 2019
Check out the ASNI website and stay tuned for registration and abstract submission information. CLICK HERE